Here at Mattress Showcase, we have the best selection of name brand mattresses at the lowest prices you can find in Northeast Ohio. Check out these brands and discover what each has to offer. Get the sleep you deserve!
MLILY has introduced us to a whole new world of sleep. Global Partners With Manchester United, MLILY has brought Advanced Memory Foam and Hybrid Technologies, High Levels of Pressure relief, Effective Cooling System Designs, and High-End Quality with Competative Pricing. These Bed-In-Bag Mattresses have never been stronger or more supportive. Available to test out at all locations!
Therapedic started in 1957 as a single mattress factory in New Jersey. Shortly after, they began growing rapidly, and became one of the top 10 brands in America. Today, Therapedic is serving over 50 worldwide licensed locations, manufacturing quality sleep products. Offering traditional Innerspring, Hybrid, Specialty, and Heavy Duty mattresses and foundations.
Since 1926, Spring Air has been know for innovation and quality sleeping sets. Founder Francis Karr, brought a free-end offset coil design to the mattress industry, along with "Health Centers", and a button-free design. But perhaps what is most recognizable, is in 1973 Spring Air introduced The Pillowtop Mattress.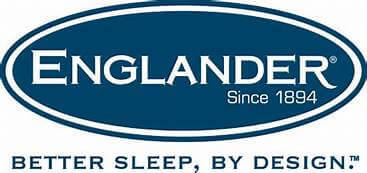 Since 1894, Englander has been making comfortable mattresses built to last using simple and proven materials. Englander even provided "Red Cross Mattresses" in WWI and became a household name. As the industry began to change in the 30's, Englander continued hand tailoring for quality over machine work, which they still practice today.
Solstice Sleep products has a team with decades of experience to bring the customer quality products and warranties to exceed your expectations. Solstice works with the industries top suppliers, constantly growing their large portfolio of brands at a lower cost to their customers. Solstice is a US based manufacture, located in Ohio, Michigan, Indiana, and Florida.
Rize is a family-owned company for over 60 years, and is a division of the well known Mantua MFG Co. Rize Beds are built with the customer in mind, focused on durability and comfort. Loyalty to the customer is proven by their fast and responsive service, as well as outstanding warranty coverage. Rize Beds constructs industry-leading Adjustable Bases, Bed Frames, Headboards, Platform Bases, and much more!