Our Canton and Cleveland customer base is raving about our selection of memory foam mattresses. We have 5" foam mattresses to 13" Gel Memory Foam mattresses and everything in between.
Each individual model has its own unique feel, but what they all have in common is the underlying structure, functionality, and purpose. Memory foam contours to the shape of your body to relieve pressure points. Whether you are a back sleeper, side sleeper, or stomach sleeper, memory foam will customize itself around your curves to supply you with the best support and comfort. *MLILY SERENE ELITE PICTURED*
You may have heard that memory foam is hot and could possibly make you sweat at night, but the good news is, technology has changed so much since the start of memory foam mattresses. They have now infused a blue cooling gel with the memory foam to create a cool sleeping mattress. Like water, gel foam is able to absorb large amounts of heat energy. This happens before the temperature can increase, thus keeping your body cooler and more comfortable.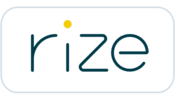 With many models on display at each of our Northeast Ohio locations, and the best deals in Cuyahoga, Stark, and Lake County, we are sure to find the best Gel Memory foam mattress that works for you!